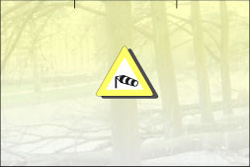 Mjestimice moguća pojačana bura. Najjači udari vjetra 35-40 čvorova (65-75 km/h)

UTJECAJ: Iako su uobičajene i česte u ovoj regiji, očekuje se lokalno ili potencijalno opasne brzine vjetra koje uzrokuju valove rizične za manja plovila. Neiskusni pomorci, posebno oni koji upravljaju manjim brodovima, trebali bi izbjegavati plovidbu u tim uvjetima i obratiti pozornost na pomorsku prognozu te pri planiranju razmotriti vjetar i uvjete na moru. Moguće je da neki katamarani neće ploviti pa ako putujete, pratite informacije o prometu.


Locally fresh NE wind possible. Maximum wind gusts 35-40 knots (65-75 km/h)

IMPACT: Although rather usual in this region, locally or potentially dangerous wind speeds are expected to produce dangerous wave conditions to small crafts. Inexperienced mariners, especially those operating smaller vessels, should avoid navigating in these conditions. Mariners should pay close attention to the marine forecast and consider wind and sea conditions in planning. It is possible that some ferry lines will not operate so follow traffic information if travelling.